Wedding Planning
The wedding team provide wedding planning to take the pressure out of your big day.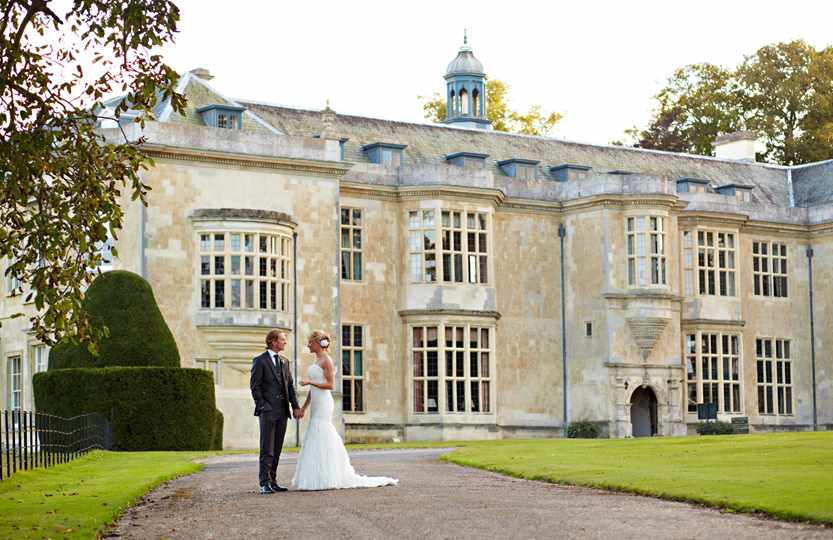 Your guests will enjoy award winning food, excellent wines, professional service and your own in-house wedding planner with you from start to finish, to ensure the whole process is enjoyable, especially the day itself.
Whether you are looking for a small private civil ceremony, a wedding breakfast or a larger exclusive wedding with marquee, we can help.
Recommended suppliers
The suppliers listed below are of the quality and provide the service that you expect of a Hartwell House partner.
For further information or to request a wedding pack, please contact: 
Mirella Di Bratto, Wedding Co-ordinator, by email or call +44 (0)1296 746502

Bridal Makeup
Feel Beautiful
Qualified skincare consultant and beauty therapist specialising in brides and bridal parties.  Regularly involved in photo shoots and working with professional photographers, hairdressers and bridal houses.
More Information
Bridal Gowns
Bridal House
Offers the highest levels of customer service, alongside the most beautiful collection of bridal gowns, all wrapped up in a luxurious bridal boutique which will make you feel special before you even step into a designer bridal gown.  Designers include Maggie Sottero, Ronald Joyce and Mori Lee.
More information
Bridal Hair
Amici
Provides friendly, flexible and professional service to suit each member of the bridal party's individual requirements.
More information
Cakes
Tracey's Cakes
With over 20 years' experience in the wedding industry, Tracey's Cakes offer brides a complete design service to create a cake around an idea of theme for a wedding.
More information
Cars
Premier Carriage
One of the UK's largest compilations of beautiful and prestigious vehicles ranging from the most luxurious modern wedding cars through to fifties and sixties classic cars and even back to the age of vintage motoring elegance of the roaring twenties.
More information
Entertainment
Apex Sounds
Apex Sounds, a well-established provider of Multi Award Winning Discos within the Home Counties, South of England & London. With over 20 years in the industry, our clients range from wedding parties to corporate businesses.
More Information
Florists
Gladys Doris Flowers
Passionate about flowers, cherishing traditional crafts and inspired by contemporary design. Katie at Gladys Doris recognises that every wedding is different and that is what is so exciting about creating the flowers that will complement such a special day.
For more information click here
Penn Flowers
A family run business providing flowers for all sizes of weddings and catering for modern or traditional designs.  Many of the flowers are grown at their own nursery.
For more information click here
Honeymoons
The Turquoise Holiday Company
Founded with the belief that they can offer unique and authentic honeymoon experiences in extraordinary locations around the world.  Turquoise are a luxury tour operator but not just for luxury's sake.  The luxury they offer is space, privacy and style. Turquoise offer a honeymooon gift list service.
More information
Marquees
Savoir Faire
Providers of luxury marquees hire and event management for all types of weddings. With over 20 years of experience in the marquee hire business, we have gained a top-class reputation across Buckinghamshire. The wide range of marquee hire equipment, brilliant customer service and fast delivery has seen Savoir Faire become a premier luxury marquee supply company.
more information
Photography
Nigel Harper
Following a life-long passion for photography and film making, Nigel turned a hobby into a profession in 1988 and began wedding photography.  Influenced by cinematic techniques, he has carved out a style of natural, dynamic, sometimes dramatic, with fun and relaxed images.  Capturing moments, is the essence of good wedding photography and weddings, embracing portraiture, documentary and pictorial photography styles.
For more information click here
Mark Sisley
Mark's unique approach to lighting, dramatic composition and crystal clear images reflect his imaginative approach to modern photography. Mark established his Buckinghamshire studio 20 years ago, he has photographed over 1,200 weddings, and over 5,000 outdoor family portraits. He is renowned for his vibrant, natural, wow factor results and the most wonderful attention to details is apparent throughout his work.
For more information click here
Register Offices
Stationery
Brides Little Helper
A belief that every wedding should be unique and personal, starting with your stationery. All wedding stationery is handmade and can therefore be made to suit individual requirements.  Brides Little Helper give advice on colour, design and content, working with colours and themes to suit your wedding. Many people are under the illusion that handmade wedding stationery is expensive; this does not need to be the case.  In fact they can show you how to save money.
An award-winning wedding stationery company, Bride's Little Helper won won 'Best Wedding Stationery Company' in 2015 & 2016 at the Great Northern Wedding Awards.
More information